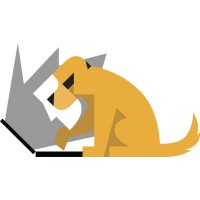 We talked about this week's Internet Identity Workshop (#32!) on one of our team calls. What sessions would make us jump out of our seat? Our short list.
Rugged identity for IoT. Nearly all identity systems break with power outages, network interruptions, really long latency, really low bandwidth, and device tampering.
HADI maturity models. How do you profile and prioritize how well you're doing with IoT digital identity? We have some ideas about crawling, climbing, walking, running, dancing.
A new Identity Theater for ambient identity and IoT.
Device selective disclosure.
Biometrics to help medical devices play name the patient.
Disposable identity.
Would you trust your life to your hospital's DIDs and VCs?
Sustainability, our climate disaster, and identity's role.
Wrangling business ecosystems into decentralized identity. The "soft stuff" is always the hardest.
Decentralizing hospitals. Not quite the same as decentralizing healthcare, fitness, wellness.
The best thing about IIW: surprises. So many excellent minds and voices in conversation. So much innovation on display and exuberance in community. We'll see you there. Astoundingly good use of your time: Register here.